Why Chicora-Cherokee Matters to Us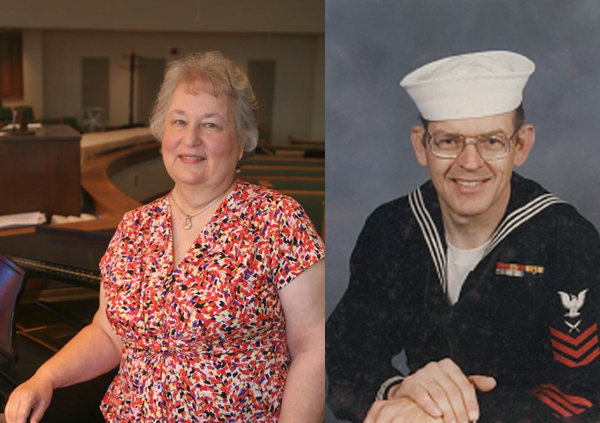 Mason and Marcia Harris are frequent contributors and active members of the South Carolina Cooperative Baptist Fellowship, which helped start and still sustains our work. When we look around our neighborhood, we are reminded of the many life cycles that Reynolds Avenue has gone through. Mason offers us a window back in time to understand one of those cycles. He recently shared his experience of growing up in a busy Chicora neighborhood, attending Chicora High School and having the Charleston Naval Base as a constant presence in his young life.
Mason's father was a career navy man and his mother a retired civil servant from the Charleston Naval Supply Center. Mason spoke of friendships that grew in a busy town that centered on the needs of the navy, marine corps, and air force families stationed in Charleston Heights. Mason recalled his ambition to become a sailor and the navy's contribution to the Charleston Heights Community. He recounted the story about an anxious day during the Cold War. One morning, while walking to Reynolds Avenue on his way to Chicora High, he saw hundreds of U.S. Marines in fatigues walking down the street. He was unsure if it was related to the Bay of Pigs Assault in Cuba, but it was both unsettling and reassuring to see the streets flooded with soldiers.
Just five years later, Mason was on active duty in the navy, having enlisted in the naval reserves during high school. He recalls serving during the Vietnam War, just off the coast of South Vietnam and speaks about the silent treatment he received upon his return to the states. Thirty years after his service, a woman expressed her gratitude for his naval service in Vietnam. This was the first thank you he had ever received.
When we discussed the reasons why he contributes to Metanoia, there were two sentiments that are striking. One is a belief that Chicora can be a great place to raise a family and a hope that is once again. The second is an homage to the many friends that rode the school bus with Mason, never to return from the American War in Vietnam. It is a way to honor their memory and the neighborhood they grew up in together.
Everyone has a story. Every Metanoian has a reason why they believe in Chicora-Cherokee. Whether it be in honor of a child that is born today and deserves every chance in the world for her tomorrow; or one that was born many years ago and never had the chance to live out his opportunities beyond a war-torn country half a world away; we keep pushing forward together. Thank you to Mason and Marcia Harris for sharing this piece of Chicora-Cherokee history and thank you to everyone who weaves the future together one asset at a time.