Walking Together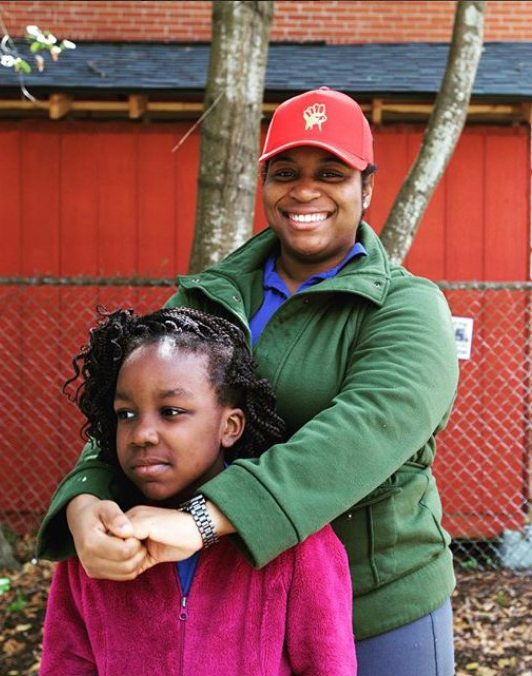 Raquel Smith is not only our MYLA staff member, our Parent and Student Engagement Coordinator, but one of our proud Freedom School trainers, too. And, while Raquel was on her way to Chicora Elementary School to organize and walk our Youth Leaders back to our campus on Reynolds Avenue, we had the opportunity to ask her questions alongside about her recent trip to Tennessee for continued Children's Defense Fund Freedom School academic training.
After the bustle of the elementary school at the quitting bell and the enthusiastic trek from one campus to another through our beloved Chicora-Cherokee neighborhood, the Imani Circle was the first testament to the power of Raquel's Freedom School training. You must experience it to digest the dignity of that moment. And, I am aware of Raquel Smith's education and her master's degree from the Citadel. Yet, none of those could have prepared her for the commitment, the communication and the meditation with a higher power that Imani Circle moment held for these young minds.
We of Metanoia's beloved neighbors, faculty and Youth Leaders are intent on incorporating elements of African-American culture in to all aspects of our Youth Leadership Academy curriculum and the Imani Circle moment of silence that we observe at the end of our walk to campus fills us with awe.
Our Freedom School is born of the Freedom Summer of 1964 and the Civil Right Movement by both the NAACP and the iconic and heroic Marian Wright Edelman. Metanoia runs one of the only three in the entire tri-county area and we couldn't be prouder of our Youth Leaders who both teach and attend our school every summer.
Once the children are set in the tasks of the day with regards to their daily programming, Raquel has a moment to remind all of us of the most important aspect of the Freedom School: reading. Raquel was sent by us most recently to a national training conference in Tennessee and some of her time there was dissecting the way to teach a best-selling author and novel by Sharon Draper called Out of My Mind.
This book will become an integral part of our children's summer, more than likely. It is a tale of a silent child finding her voice. We know that Raquel has helped many of our little leaders along the path to finding their voice.