TUW and Pushing Forward
Published 05/15/19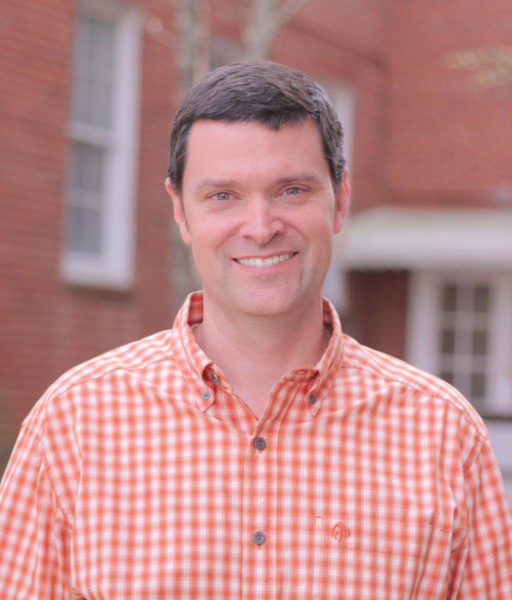 "We believe that problems within neighborhoods must be addressed holistically and that solutions must be holistic to be effective." – Bill Stanfield, CEO

There would be no Metanoia, as it exists today, without the support of Trident United Way (TUW).  With over 14 years of partnership, our two organizations engaged in work that was mutually beneficial and transformative to some of our region's most vulnerable neighborhoods.   This month, Metanoia received word that, despite always receiving high marks and mutual respect through our partnership, the Trident United Way has elected to cut all funding to our programs. We have not been given a clearly discernable answer as to why it has occurred but there are several observable factors that could have led to this decision. 
In the current round of funding, TUW stopped measuring academic progress for school aged children (a key benchmark of our educational programming) and started measuring only early childhood and social and emotional measures or programs.
In non-profit grant writing there are "outputs" which are basically activities that an organization does. And there are "outcomes" which are measures of how much the activities are making a difference. In this year's TUW funding round, 85% of measures that TUW wanted to see from education providers were outputs, and while 15% of measures were outcomes. At Metanoia we have always had a bias for measures of outcomes over outputs.
Unlike prior rounds of TUW funding where grant reviewers did site visits at various funding organizations, there were not site visits this round. Because Metanoia has always prioritized making our work deep and impactful rather than broad and less intense, we present far better in person than on paper. People reading about us can be underwhelmed but when they come and tour our work, they get the compelling picture of why we do what we do in the way that we do it. that is compelling.
TUW is just putting significantly less money out to partner organizations. According to media releases; in 2012 TUW provided $8.5 million in grants to partner organizations; in its 2016 round it provided $2.1 million to partner organizations. This year's funding round provided $1.2 million to partner organizations.
Finally, we have been told by some TUW staff that there is a possibility that we were not funded because there may have been a perception among the volunteer grant reviewers that we were successful enough to survive without TUW funding.
We do not know which of these factors were most critical in deciding what amounts to a budget cut of $118,000 to us as of July 1. TUW has the right to make its own strategic decisions with regard to each of the issues above and they can provide their own answers to why these changes have occurred. We remain grateful that Trident United Way helped us do important work over the past 14 years. Metanoia has been built to give community residents key decision making responsibility in their own neighborhood. It is unquestionable that there would be no Metanoia as it exists today, without the strong support and accountability that Trident United Way provided us.
And yet there is also no question in our minds at Metanoia that even without TUW's support for the upcoming season, our work is too important to slash budgets and lay off staff. With many of our board and staff living in the distressed communities that we serve, breaking our promises to our neighbors as the result of this decision is not really an option. We are going to need to find people in our region that believe as we do and we are going to need those people to be willing to support these beliefs financially.
We believe that problems within neighborhoods must be addressed holistically and that solutions must be holistic to be effective (thus why we work in education, housing and economic development). We believe that we would rather run programming that is more effective and smaller in geographic focus than programming that is larger but less effective (thus why we will continue to focus on outcomes over outputs). We believe that any solution developed apart from the strong voice of the people it is designed to help is fundamentally unsustainable. We believe that proximity to problems is essential, and not optional, for developing compelling and successful solutions to those problems. Our neighbors don't have lots of money to fund our programs, but they do have wisdom born of experience to make our programs more efficient and effective. We have built a movement from the ground up that seeks to reflect these values.
We are grateful for all the help that TUW has provided us through the years. We had a great run together. Over 14 years, they provided us over $1 million of support. We have grown to become more effective by virtue of their financial support and accountability. As opportunities to partner arise with TUW even without funding for the betterment of our neighbors, we will continue to keep lines of communication open and engaged.
Should TUW once again shift its priorities back in our direction we will be here, doing what we do and we will be eager to restart a funding partnership once again. It will be a partnership that honors our core values by prioritizing effectiveness, understands that any 'collective impact' is in service to the voice of the people, and respects that those most proximate to community challenges hold the most valuable insights and vision that those less proximate may not possess. Until that day, there may be readers of this letter who share our priorities. We will need your support if we are to continue to sustain a model for holistic community development amidst these challenging circumstances. Thank you for your consideration.
Sincerely,
Rev. Bill Stanfield, CEO