The Swinton Building to Help Launch a Beloved Community
The downtown-style commercial corridor along Reynolds Avenue is the primary commercial street in our community. It consists of a collection of historic and vintage commercial buildings. Yet, as rush hour begins, our street is quiet. Many of our buildings still sit vacant; waiting for investment to create opportunity. As windowsills rot from rain and neglect, we seek to re-purpose them, bringing life back to Reynolds.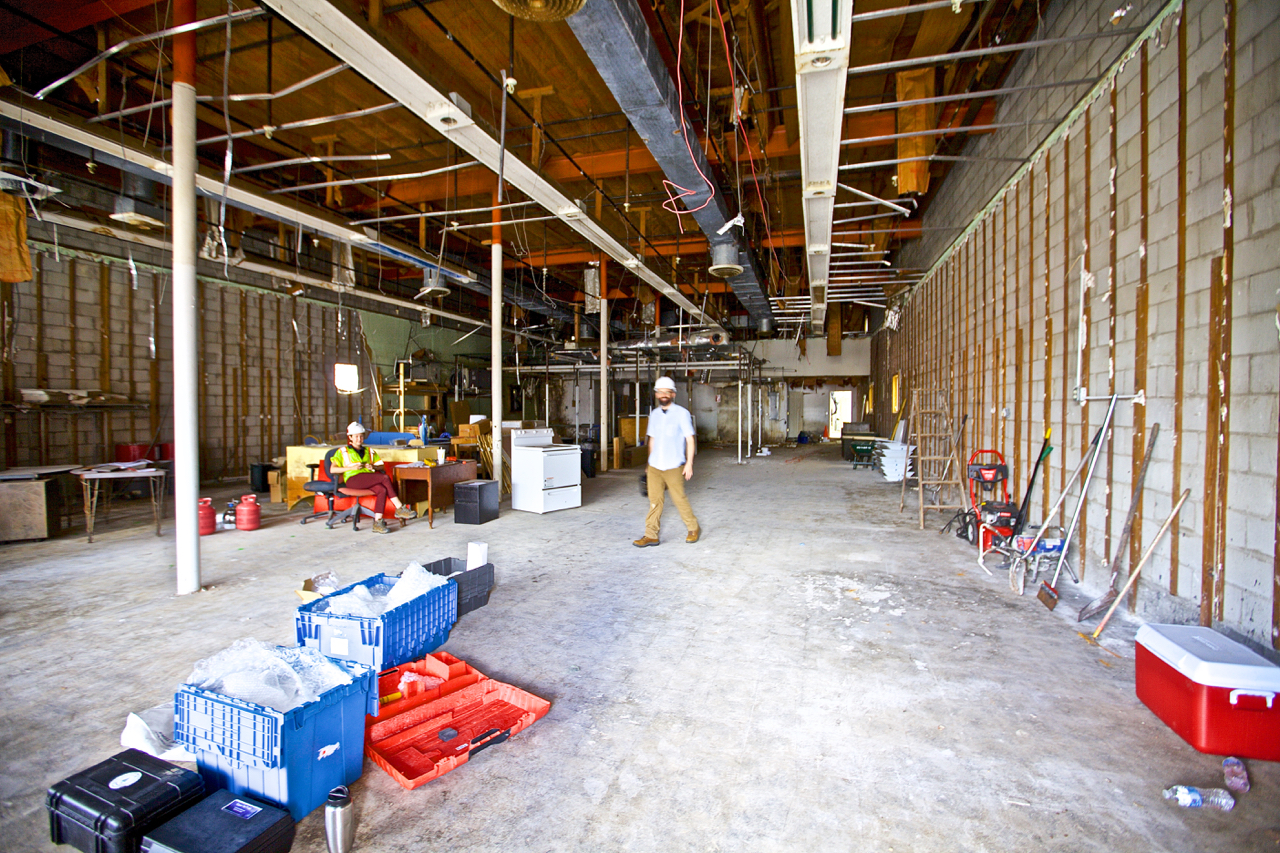 Our most recent acquisition along Reynolds Avenue is the light-yellow storefront space we lovingly refer to as "the Swinton Building", coined after the business it previously housed. When the African American owned Swinton Dry Cleaners operated on Spring Street in Charleston just five and a half miles away, it enjoyed over 20 years of established, family business success by providing impeccable service.. Now the Swinton building, which ad-joins our two other buildings along Reynolds, is getting ready for new life.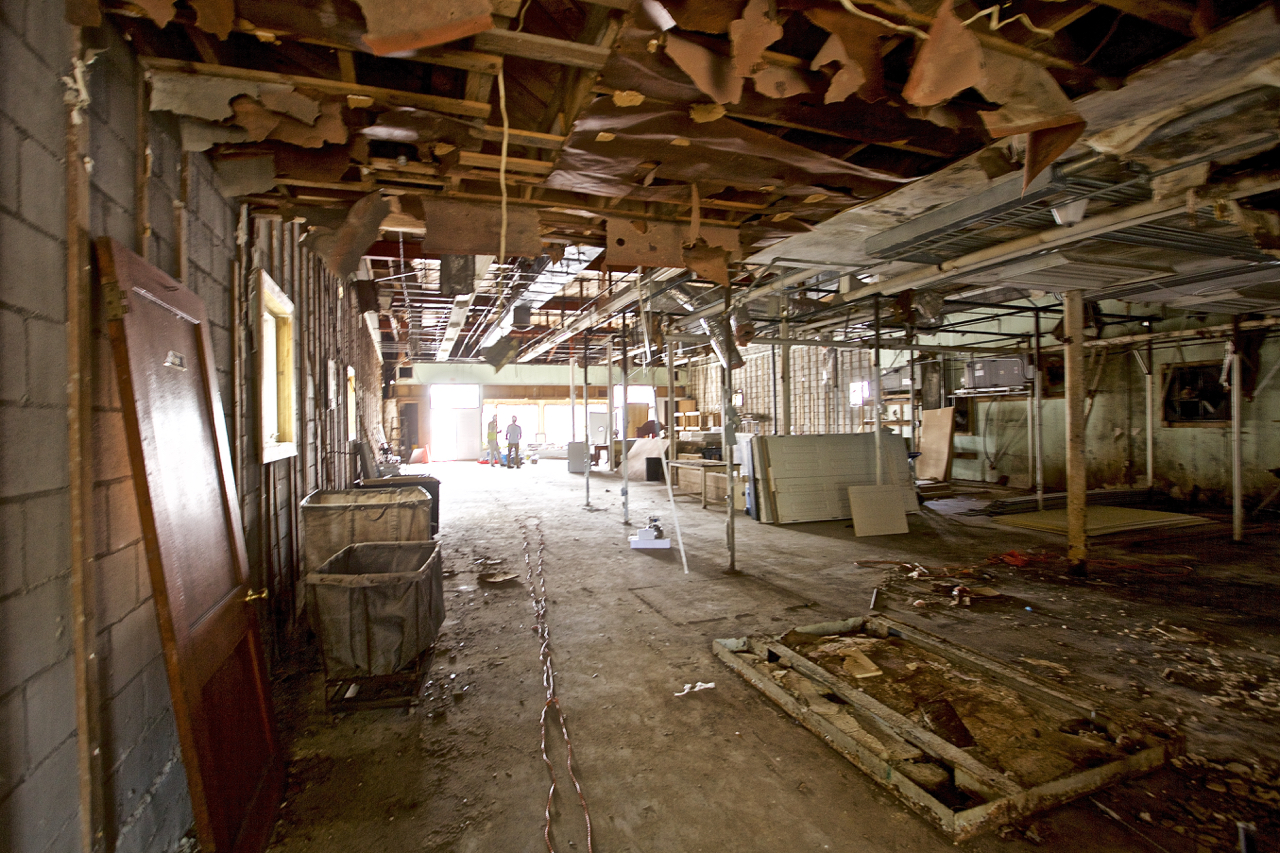 This summer, our Physical Assets department along with Kenneth Brabham, our architectural intern, worked on crafting a sustainable floor plan for the 4600 square feet of space that "the Swinton Building" boasts. The effort is to create a flexible space that will house multiple tenants. The building will provide common spaces, private offices, and multiple entries that can be easily re-purposed for long-term growth. This project is the third building in line with our efforts to generate economic development on Reynolds. First to be completed was the building just to the right that houses Metanoia's Volunteer Center, Youth Entrepreneurship Center, an employee apartment, and café space now operated by Dellz on the Macon. Then the "Dean's Building" to the right again, is due for completion this Fall and will provide expansion for our Youth Entrepreneurship Center, as well as store-front space for incubator business in collaboration with Lowcountry Local First.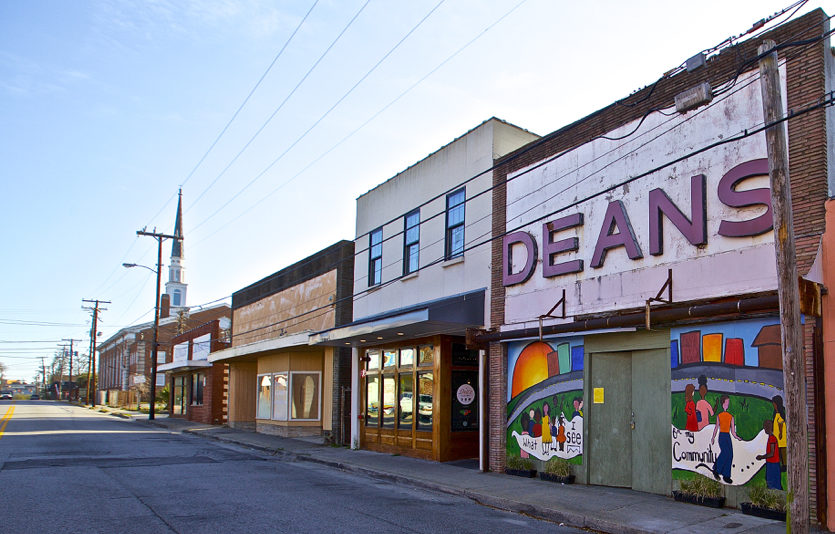 The three contiguous buildings create a footprint as well as a foothold to drive economic growth in Chicora-Cherokee in a manner that increases opportunity for our community's citizens rather than just sweeping them aside. As these spaces welcome new opportunity, we envision what the future looks like with investment; investment in our neighbors, our assets, and the future, leading us to participate in a Beloved Community together.