Spring Break!
Our Leaders expanded their horizons through three trips sponsored by our supporters.
As we seek to build leaders at Metanoia, Spring Break trips for our scholars have become a right of passage for many of our students.  Research states that students who are exposed to new worlds beyond their own have a much higher likelihood of success in life and so Metanoia views Spring Break as "time on" and not time off when we can
Our 5th grade students took their annual pilgrimage to Washington DC. This year we had a special helper when Mr. Barry Ivan, co-owner of the Adventure DC Tricycle Tours learned of our programs and took our students under his wing. For two weeks he worked with our MYLA coordinator Ms. Lindsay to create a tour that would be high interest for our kids and include the educational aspects of historical sites. Some sites included were, the Martin Luther King Jr. Memorial, Lincoln Memorial, the US botanic Gardens, the National Gallery of Art, and the Einstein Museum. The tour lasted three hours, and because of Barry's dedication to making the experience a memorable one. He arranged a surprise motivational speech by Coach, Consultant, and Connector Anton Gray. In preparation of our entrepreneur programs, Gray inspired our scholars to build launch and grow. He spoke to our youth about achieving their dreams, right before their White House tour.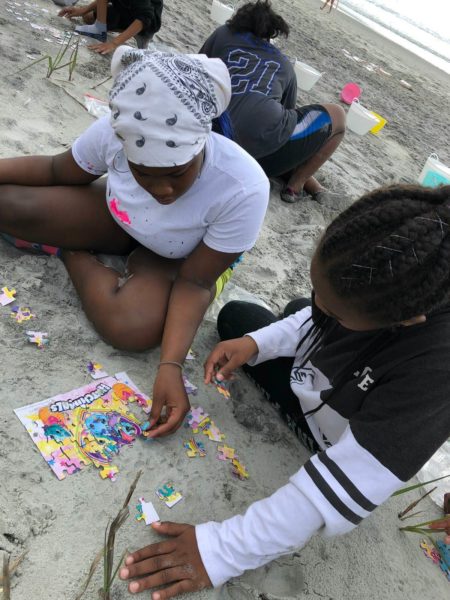 Our middle schoolers had the pleasure of traveling to Murrell's inlet for a retreat curated by coordinator Ms. Raquel Smith. Middle school can be challenging so the retreat focused on character building skills that our leaders can incorporate into their everyday lives. The theme was "Finding Your Purpose and Knowing Your Why ".
Students participated in interactive activities with titles like The Human Knot, Mission is Possible, Mind field, Morse Code, and Legacy to better understand their purpose and understand the "why" behind their actions. Ms. Raquel wanted to provide our young leaders with the tools to know that they have a purpose, and to identify it. She noted the dynamic of leaders working together as a team. "There was a nice feeling of accomplishment, and focus on the task "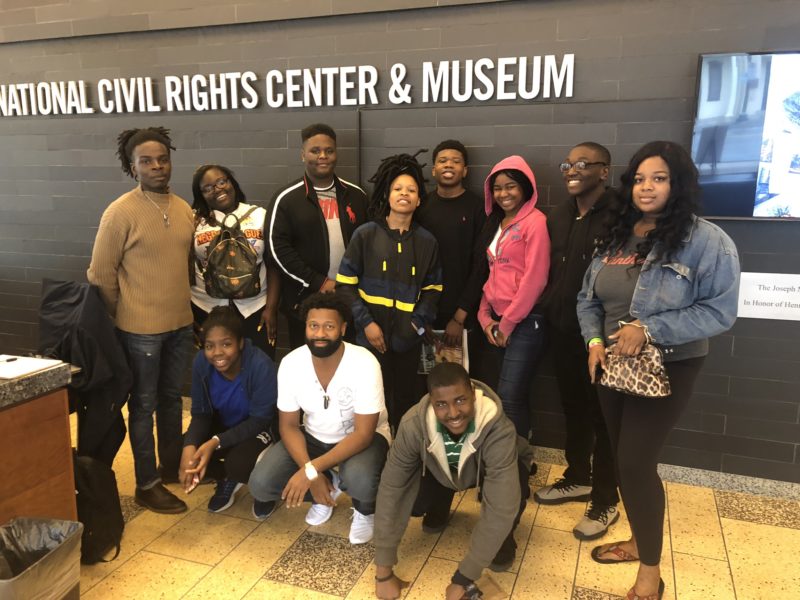 As our high schoolers are reaching the beginning of their college years, college tours expose them to growth options Beyond Chicora and Metanoia.  Traditionally, the high schoolers spring break trip is within driving distance. This year they traveled to North Carolina A&T State University in Greensboro, NC.  North Carolina A&T is produces more African American Engineers than any other school in the nation.. It is also the largest public Historically Black  University (HBCU) in the nation. Our students also visited another HBCU in North  Carolina Central University. They also visited the International Civil Rights Center and Museum, and the Greensboro Science Center. Our students don't have to simply watch Beyoncé's groundbreaking Homecoming Documentary, they experienced the power and promise of two Historically Black Universities.   These Universities play a critical role in righting racial disparities through meeting the needs of lower income and first generation college students. So HBCU's are more important than ever.   
Mr. Ronnie Jacobs, our High School Coordinator noted that the trips to the colleges were beneficial to the students because they gave them the opportunity to gain a college experience and see the different sizes of each campus.
Afterwards the students visited the International Civil Rights Center and Museum! They enjoyed being able to view the location of the first lunch counter sit in. An experience they found more powerful than originally expected. Their visit to the Greensboro Science Center included an exploration in team building through a ropes course. The students also got to see the center's aquariumand zoo!
And to tie up their trip, for students had one final team building experience in a local 'Escape Room" in Greensboro before coming home.
And to tie up their trip for fun, they visited the escape room!