Plenty of Work for Our New Clemson Intern in the Project Pipeline!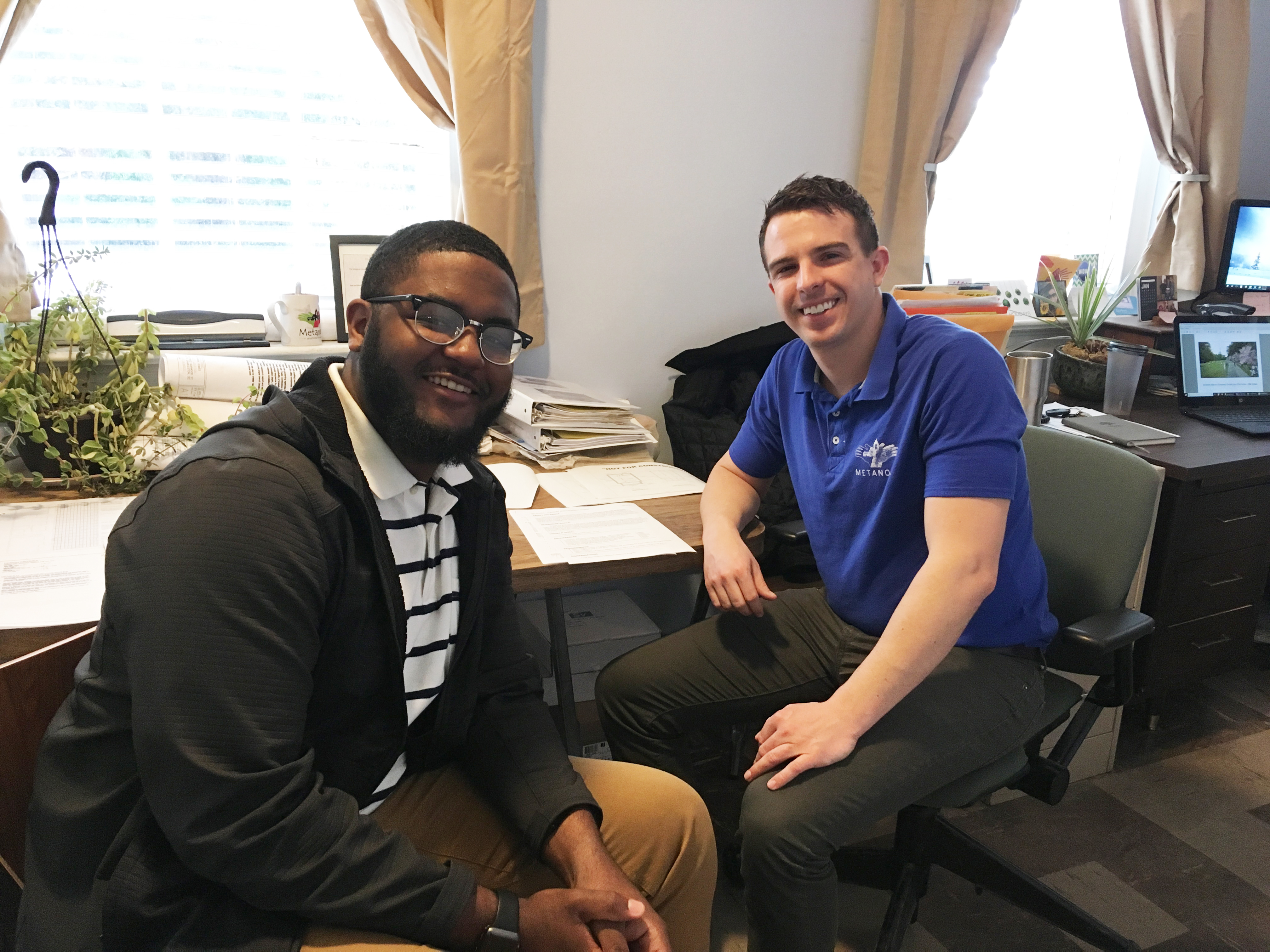 We are excited to welcome our new physical asset development intern Kenneth Brabham, who is a local from North Charleston. Kenneth is a part of the Clemson School of Architecture and is a welcome addition for the busy housing and economic development branch of Metanoia.
As we continue to repurpose some of the structural assets on Reynolds Avenue, the skills and capacities that Kenneth brings to Metanoia will help us to prepare additional design concepts, put forth a vision for facilities that benefits neighborhood residents, encourage community activities and continue to spur economic development in Chicora-Cherokee.
As Kenneth contributes meaningfully to these projects, we can't help but be even more pleased that he is able to do this work in his own community. more pleased that he is able to do this work in his own community. Kenneth grew up in North Charleston and attended the North Charleston School of the Arts. His grandmother lives in Chicora Cherokee, just a short walk from Metanoia's offices on Reynolds Avenue. The talent he brings to the effort, coupled with his personal interest in pushing each project forward, offers a window into the leadership pipeline we envision as we work toward our Mission. We are truly looking forward to the great things to come with this new addition to the team! This is #whatcommunitylookslike.