Our Leadership Pipeline Shines in Kenneth Bradham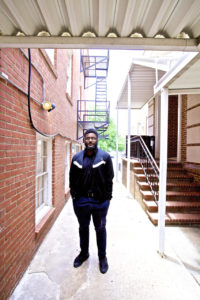 "The Ray Huff Award for Excellence in recognition in the study of Architecture through studio and coursework, the Faculty for the Clemson Architecture Center in Charleston confers upon Kenneth Brabham its highest commendation for achievement during the Spring 2018 term."
As we continue to repurpose the structural asset of the Old Chicora Graded School and the commercial corridor of Reynolds Avenue, the skills and capacities that Kenneth brings to Metanoia will help us to prepare additional design concepts, put forth a vision for facilities that benefits neighborhood residents, encourage community activities and continue to spur economic development in the Chicora-Cherokee community. 
As Kenneth contributes meaningfully to these projects, we can't help but be even more pleased that he is able to do this work in his own community.  "After interviewing with three architectural firms throughout the Charleston area, I chose Metanoia not only because of the organization's vision, but also because of my familial ties with the Chicora-Cherokee community," says the aspiring architect.  Kenneth is now a senior at the Clemson University School of Architecture Fluid Campus here in Charleston.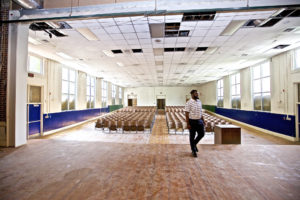 The talent he brings to the effort, coupled with his personal interest in pushing each project forward, offers a window into the leadership pipeline we envision as we work toward our Mission.
We extend our whole hearted congratulations to Kenneth on achieving such an outstanding, awe-inspiring award.