Local Human Resources Professionals Share Important Tips with High School Scholars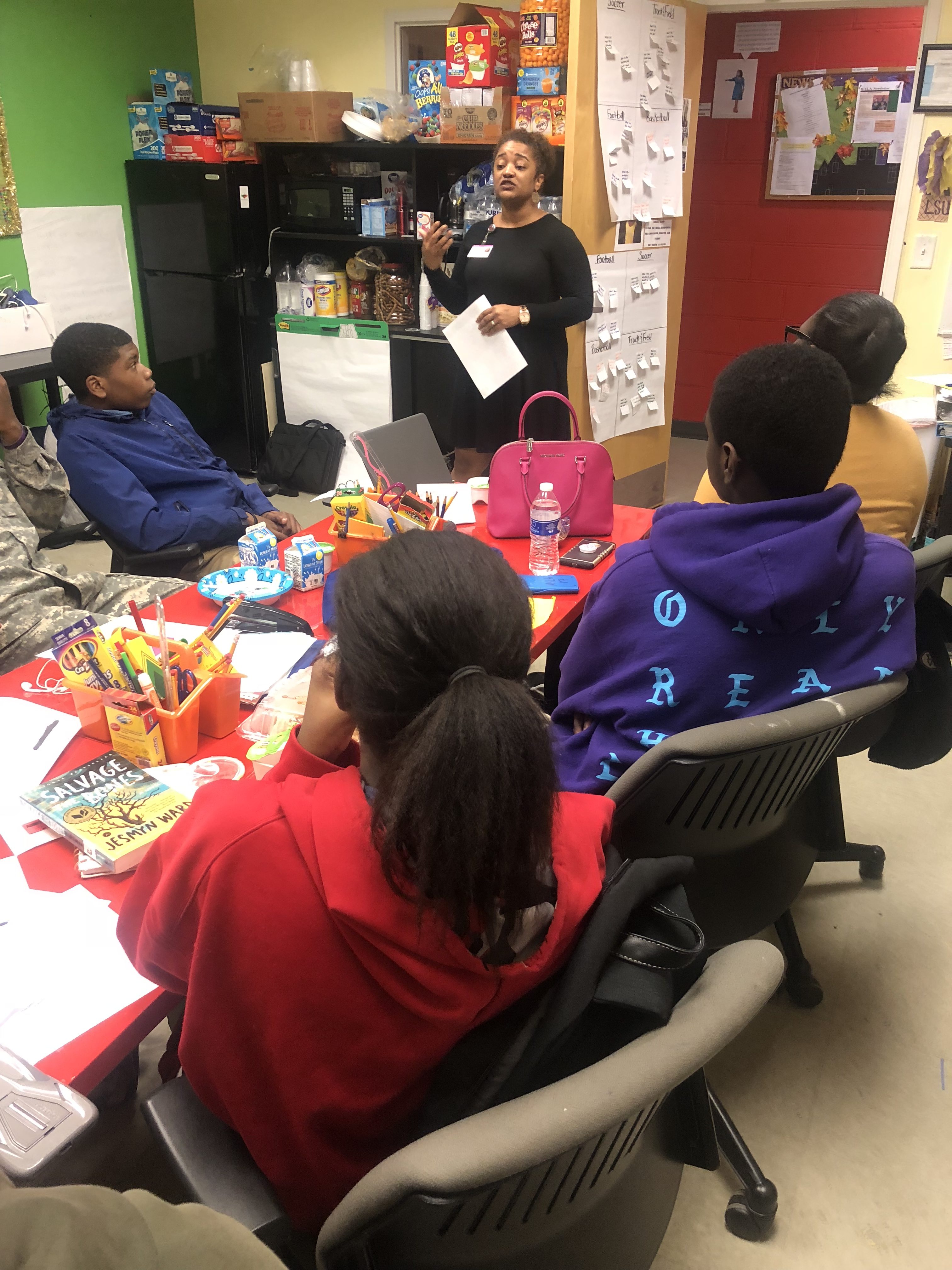 Metanoia recognizes the youth in our neighborhood as one of our community's most important assets. Providing opportunity to students that are identified as possessing inherent leadership skills is at the forefront of our programming focus. As the Metanoia Youth Leadership Academy mission statement indicates, "…Our leadership pipeline identifies and invest in the assets of each leader from elementary to high school. We partner with parents, schools and the larger community to facilitate rigorous and holistic youth development."
Through a collaborative effort with our partner Trident United Way, our high school scholars are participating in a two-part series to grow their capacity with the help of some local experts in human resources. The first class was on March 8, 2018. Scholars learned how to craft a winning resume and practice interviewing skills under the guidance of local professionals Renee Linyard-Gary, Program Director from Roper St. Francis, Access Health and Tami Barnette; HR Manager of Training and Development at Santee Cooper.
After polishing these tools and techniques, scholars will dig in deeper on March 22, 2018 and participate in a fun mock interview exercise. Local recruitment experts Michael Samuel from BB&T, Shayna Howell, JP Ramsing from Santee Cooper, Lorraine Dennis from Santee Cooper, and Genevieve Vome from long time partner Ingevity will be leading the exercise.
After the series, students will have an opportunity to put these tools into practice quickly! Applications will be due for Junior Servant Leaders at Metanoia's Children's Defense Fund Freedom School and the competition for those spots is fierce! Students get to provide leadership, mentorship, and continuity to younger youth from 1-8th grades. It is an opportunity to put their leadership into action in a way that inspires younger students and gives back to their community. This is
#whatcommunitylookslike.