Living with the COVID-19 Pandemic: Six Practices to Help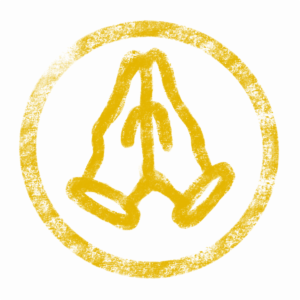 A Reflection by Rev. Bill Stanfield
Welcome to a new season of social distancing, friends. There is much about living amidst the COVID-19 pandemic that is new for all of us. There are also things about living in a time of crisis that are the same for many of us.
We are all being reminded of our own mortality and vulnerability as humans. The curtailing of our sense of freedom to live life to the fullest—to go where we want to go and do what we want to do—is a new experience for some of us. But it is familiar to communities that have been in perpetual states of vulnerability for generations.
For nearly two decades I have lived in a community that is far more vulnerable than in the neighborhood where I grew up. One where the threat of death is a real, persistent force in people's conscience. Just this past weekend a man was found dead in a suspicious manner on our street. But it is not just in a homicide that we see the effects of crisis in our community.
We see it when:
The light slowly fades from a student's eyes as s/he lets go of hope for their future in the face of an educational system that does not support them.
An exhausted parent keeps trying to work several jobs to put food on the table and always feels behind.
Residents or police allow their fear of another to make them behave in a way that leads to further division and animosity.
All these events put limits on our neighbors and increase the fear and anxiety coursing through our neighborhood. In a real way, our entire country is beginning to experience some of the feelings and stress that people in our neighborhood have lived with for a long time.
I have seen lots of very well-meaning people come and go in our community. They generally come out of more privileged contexts where vulnerability is not so proximate or intimately known. They arrive ready to make a difference, but something happens along the way that diminishes their strength and they tend to return to lives that are not quite so persistently vulnerable. I understand completely. I came equipped to do lots of things when I arrived in our neighborhood years ago, but I was not equipped to live so proximate to so much vulnerability. Lessons had to be learned and practices had to be adopted to stick it out.
In this remarkable season of our collective lives, we are all inescapably becoming proximate to our own mortality and vulnerability. Regardless of what neighborhood we live in, the COVID-19 virus has limited our ability to live. People are losing their jobs. Susceptible people are justifiably worried for their lives. I thought I would share six practices that I have learned from living in a very vulnerable neighborhood through the years that have been helpful to me. They are humbly submitted, and I hope they may be helpful to you.
Do not let your ego or image of yourself as a 'hero' cause you to hurt someone else.
The medical profession has long understood that the first rule of living proximate to vulnerable people is "do no harm." When we fail to listen to people that know more than we do or those most vulnerable, we significantly raise the possibilities that we may hurt the very person we intend to help. In my neighborhood, this means not rushing into every threatening situation we see and taking a longer and more contextual view of the problems we face. In the case of the COVID-19 crisis, this means listening to professionals about keeping our distance from one another and self-evaluating whether our attempts to help might have the possibility of doing more harm than good by increasing possibilities for contagion.
After getting No. 1 above right in our own mind and heart, realize that there is always something we can do to help.
When we realize that we cannot "fix" a vulnerable situation, it is so tempting to give into cynicism or simply ignore the situation entirely. But there are always little things we can do to be helpful in any situation. In previous community crises (a flood or hurricane, for example), Metanoia would roll up its sleeves, recruit volunteers and go to work to make things better. But it seems that for the near term, our solutions to making things better for one another are going to happen even as we keep our distance from one another. I have written more personal handwritten notes in the past week than I have in months. I have talked to friends that lost their jobs and tried to connect them with resources and options. At Metanoia (thanks to your support), we have continued to pay college-aged students that live paycheck to paycheck even though our education programs are not operating. We will be constantly evaluating other ways we can help our community in the coming weeks and months and doing what we can within the parameters of safety for all.
Focus on being and becoming more than doing.
One of my earliest experiences of being proximate to vulnerable people was as a hospital chaplain in seminary. In that context, very little I could do could eliminate the difficult diagnosis that patients were facing. Maybe some of the doctors and nurses had that ability, but I did not. I have always been a doer, and this was very disorienting at first. But it taught me a valuable lesson about the need to focus more on our being and becoming than our doing when we are living and working alongside vulnerable people. We are all frailer and more vulnerable than most of us care to admit to ourselves.   Doing more does not solve the inevitability of our own vulnerability and mortality.
But being and becoming a good human can lead to a circumstance where, although trouble is still inevitable, it is robbed of its power to overtake our consciousness. The only people I have ever seen capable of sustaining a position proximate to vulnerability are consistently more focused on who they are being and becoming than what they are doing. Think of someone like Mother Theresa who accomplished a lot in her doing but was more known for who she became amid that doing. My best mentors in this work have been the elderly African Americans I attend church with on Sundays. They have lived through generations where no amount of their doing would keep the powers of racism and discrimination from making them and their communities less vulnerable. They know how to BE in the world even amidst these discouraging circumstances.
One of the blessings of this COVID-19 scare is that all of us are having to limit our doing. I pray this will give us a bit more time to think about who we are being and becoming. And, that as we do this, we begin to realize the value of the next tip below.
Intentionally choose where and how we focus our gaze.
Our Buddhist friends remind us that our biggest problems are often not actually our problems. Our biggest problems are what we think about our problems. On Saturday, there was a man found dead on our street in a tragic circumstance. Also, on Saturday I planted our garden and took my sons to the park for a game of basketball. This is not to diminish the tragedy down our street, but if we allow the tragic circumstance of our community to define our every action, we will become immobilized.
If the internet is to be believed, people are seeing clear skies for the first time in years in Wuhan, China. There is unquestionable suffering because of illness and loss of life within the COVID-19 virus.  But within that suffering is tremendous hope that we have the capacity to care for one another even when it hurts. The fact that millions of people who are not particularly threatened by this virus are making great sacrifices to preserve the life of those most vulnerable is a thing of beauty during this hardship. It is this fundamental capacity for self-sacrifice to benefit others that is going to be needed to solve any problem once COVID-19 is behind us. If we can unleash this fundamental capacity for compassionate and sacrificial giving, there is no problem we cannot solve. Individuals will inevitably remain vulnerable in some cases, but we will significantly erode the number of places and situations where entire communities will remain at risk for generations.  
Get connected to the source of life and do something each day to maintain that connection.
Now that Metanoia has been around for some time, I often sit across from idealistic people who are willing to be proximate to vulnerable communities to help. They always want to talk most about the work they are going to be doing, but I know that their longevity will not be defined by what they are able to do. Their longevity (and thereby sustained success) will be defined by how closely tied they are to a source of love and strength larger than themselves. It must be a source that sustains them during the inevitable hard days and discouragements that must be faced when living alongside communities that have been kept persistently vulnerable. The most important thing I have learned about sustaining life near a vulnerable community is that I need a daily habit to refocus my attention on that power of life. When I do this well my work throughout the day is not to solve every helpless situation but to work to be a conduit for God's life-giving power of love in each moment of the day. COVID-19 is largely beyond our control, but if we can tap into the source of life that is bigger than ourselves, we may find ourselves far less anxious and more able to be present and loving in the limited situations that we DO control.
Acknowledge the reality of our own weakness and mortality but do not be defined by it.
The forces that keep communities vulnerable for generations score their greatest victory when the people of those communities begin to believe that they no more than their own weaknesses and vulnerabilities. When we struggle against these forces and lose too often, we begin to feel that we cannot thrive, that all we can do is survive. At that point, the struggle gains the capacity to name us and that is when it wins.
It is contained in that moment when a "bright child" begins to think of himself as a "poor kid" or when a "gifted woman" begins to think of herself solely as an "abused victim." The greatest gift we can give one another is not to heap on one another's head identities provided only by our vulnerabilities and weaknesses. In the weeks ahead, it is likely that many of us are going to be a little disoriented because we gain our sense of value around many things that we cannot do in these days.  But if we push through that disorientation, I believe we can come to breath in a deeper sense of our own value at a level that cannot be threatened even by our own weaknesses and vulnerabilities.
I should close by saying that the six practices I name above are ones that I must work on myself each day. Admittedly, I have failed lots of times at them and I am sure I will again. But when I am fortunate enough to get them right, I find the energy, focus and vibrancy of life flowing within. I can live amid vulnerability and pain, but these things lose their power to define my experience, even when I am proximate to their force.  
I pray you and your own family can stay safe and healthy during these remarkable days. May you find deep truth about your life that is only accessible when we slow down enough to attend to the gift of each breath flowing into and out of our lungs.
Peace,
Bill