Lessons in "Art and Creativity", Guided by The Gibbes Museum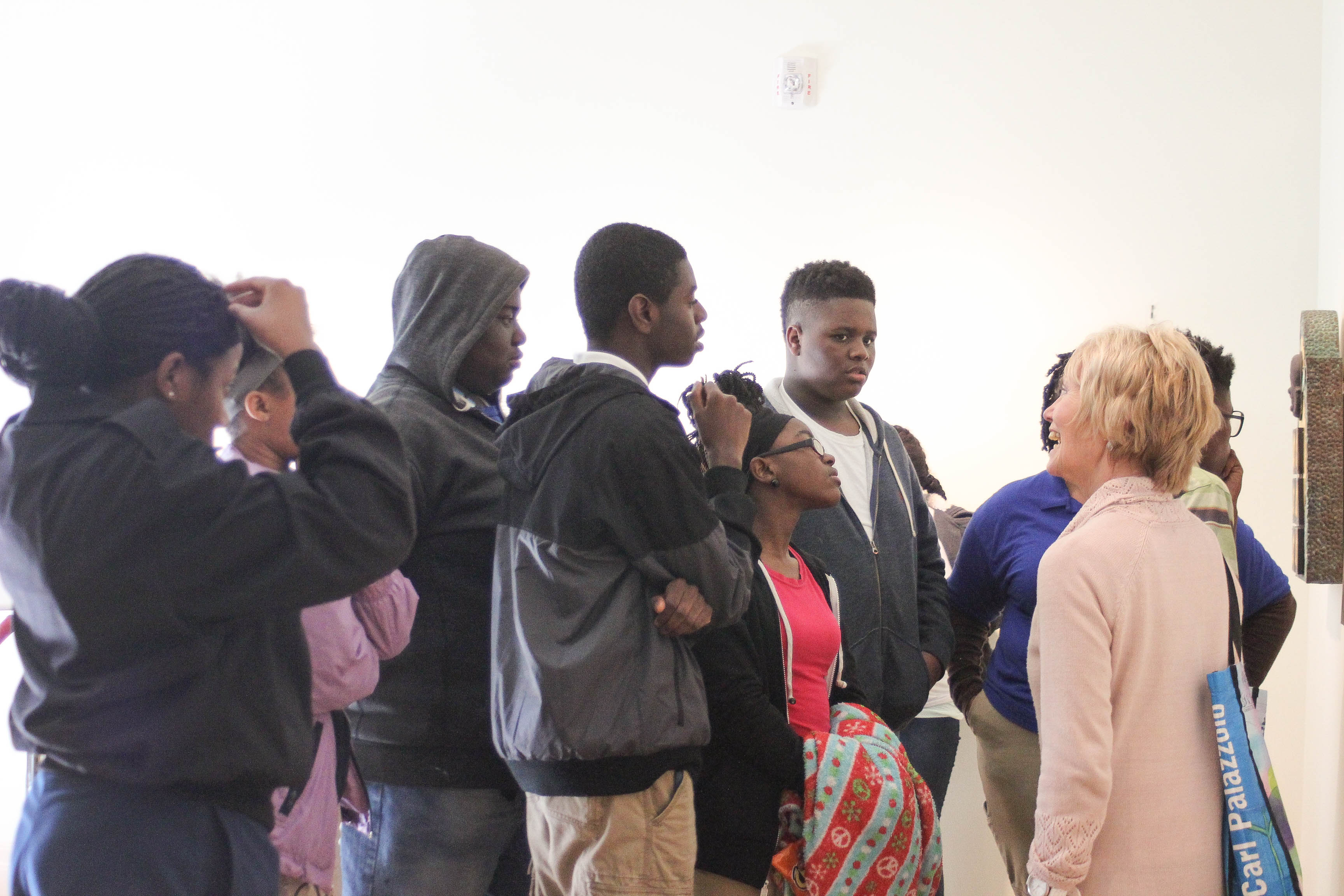 March's lesson in creativity began with Ms. Elise, an instructor from the Gibbes Museum of Art, located at 135 Meeting St., coming in to meet with the students and give them a peak into a world of art and creativity.
Ms. Elise brought in quilts and costumes in an effort for the students to feel engaged and interested in the discussion. The quilts were brought for the elementary students to have something tangible they could interact with as they were learning about the quilts used during the Civil War.
The following week, students were given the amazing opportunity to take a field trip downtown to the Gibbes Museum. There, they were exposed to the paintings and sculptures they had discussed just the week before.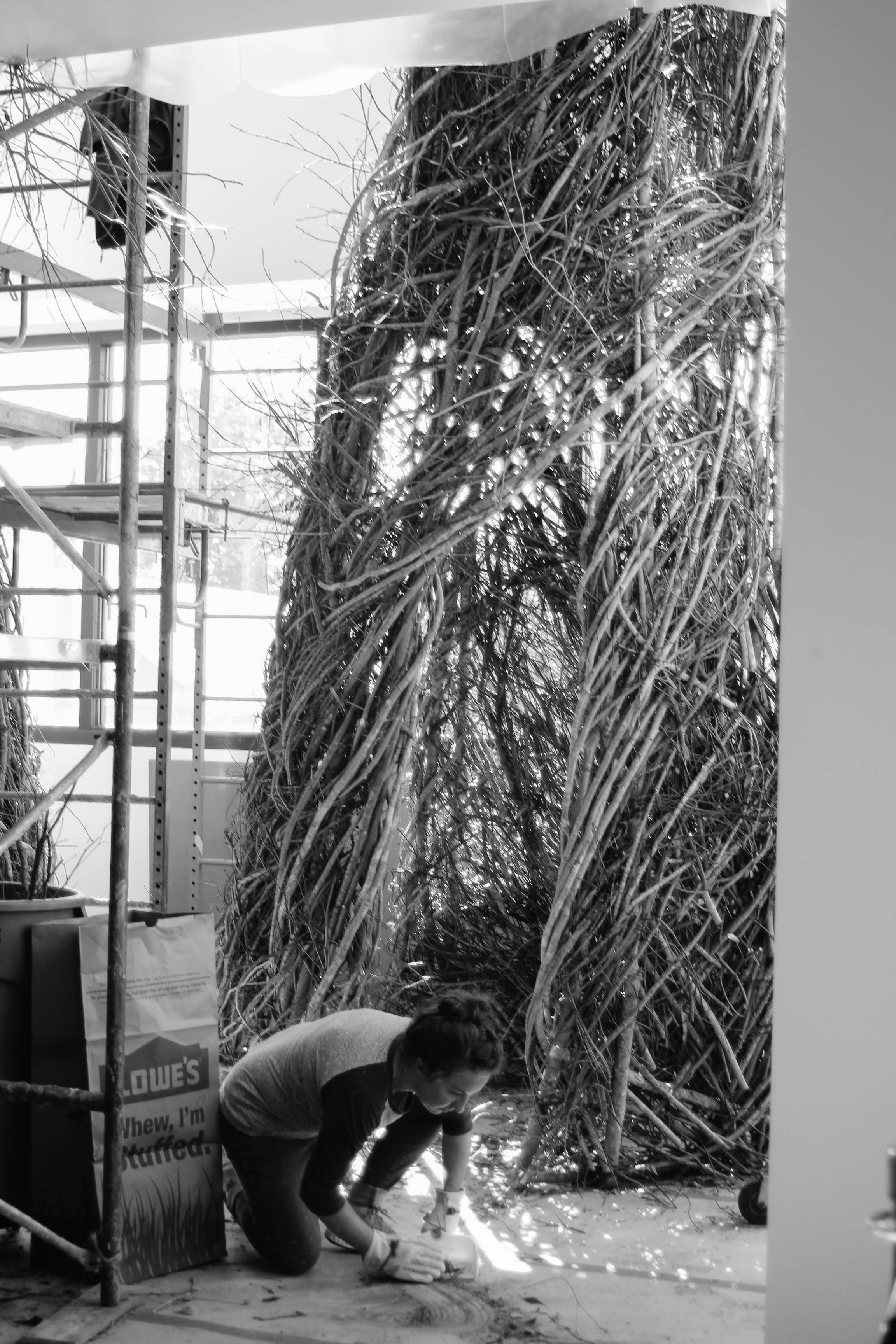 Along with having a guided tour throughout the museum, the students got to meet visiting artist, Patrick Dougherty. They watched on as his massive sculpture was being built right before their eyes. The twist, the sculpture is made completely of twigs and branches. When it is complete, it will be completely interactive allowing museum visitors to go inside the towering sculpture.
Students were absolutely mesmerized by the incredible structure. Some calling it the "coolest treehouse" they had ever seen. High school and middle school students were bursting with questions for Dougherty.
Dougherty explained that they can do anything they want if they put their mind to it. He encouraged the students by telling them that anyone can be an artist.
The final week of this experience allowed the students to put into action what they had been learning from the weeks prior.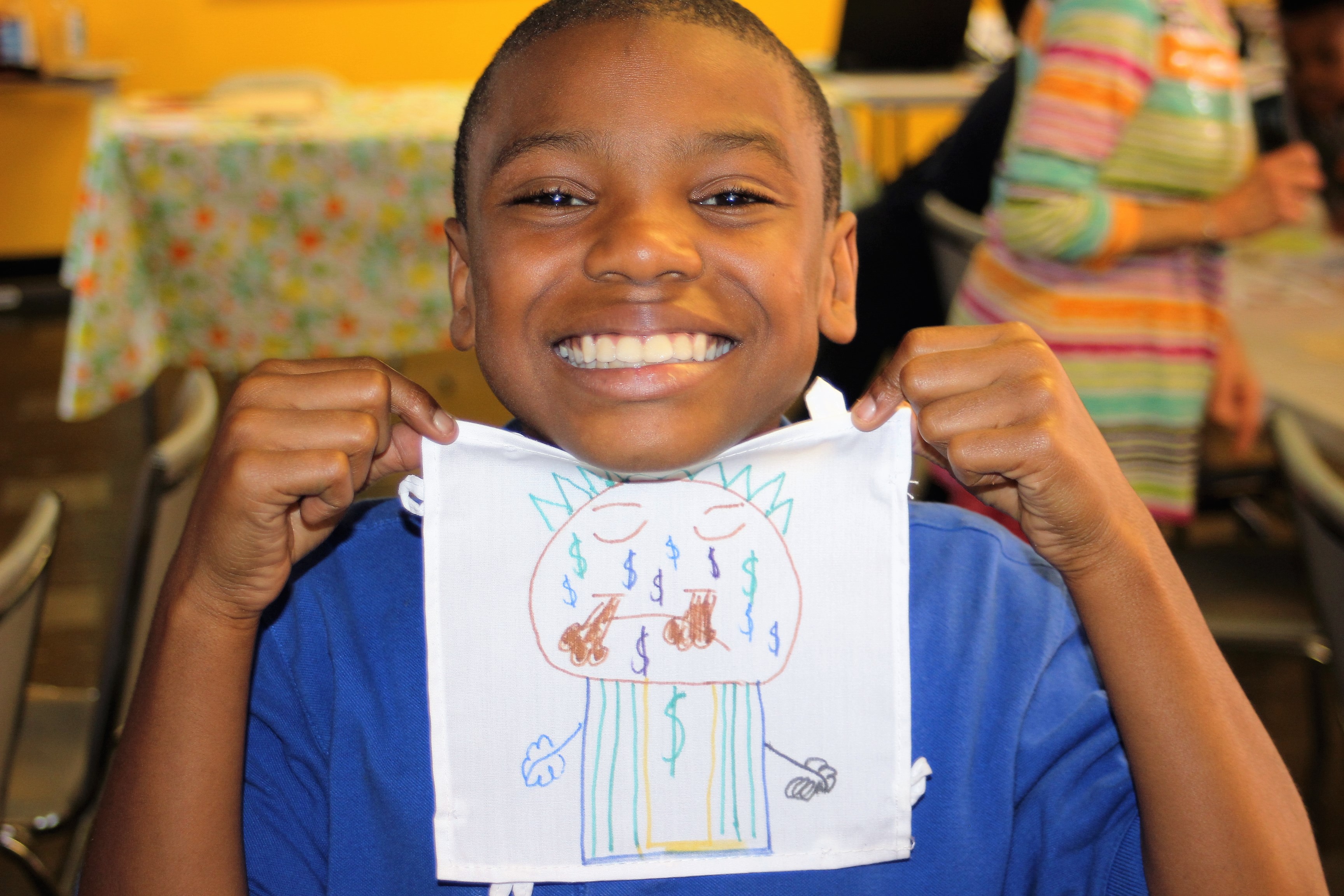 Each of the elementary students had the chance to make their own quilt piece that somehow represented who they are or their story. With smiling faces they got to work.
Some students drew self-portraits. One student drew himself as a character from the game Minecraft to represent his love for the game. Another student drew a leotard to represent her love of gymnastics.
High schoolers and middle schoolers took some time to look at paintings and read poetry, including some Langston Hughes. After some time of discussion, each student had the opportunity to write their own poems.