Guest Reader Charlton Singleton Reads, Dances, & Teaches with Freedom School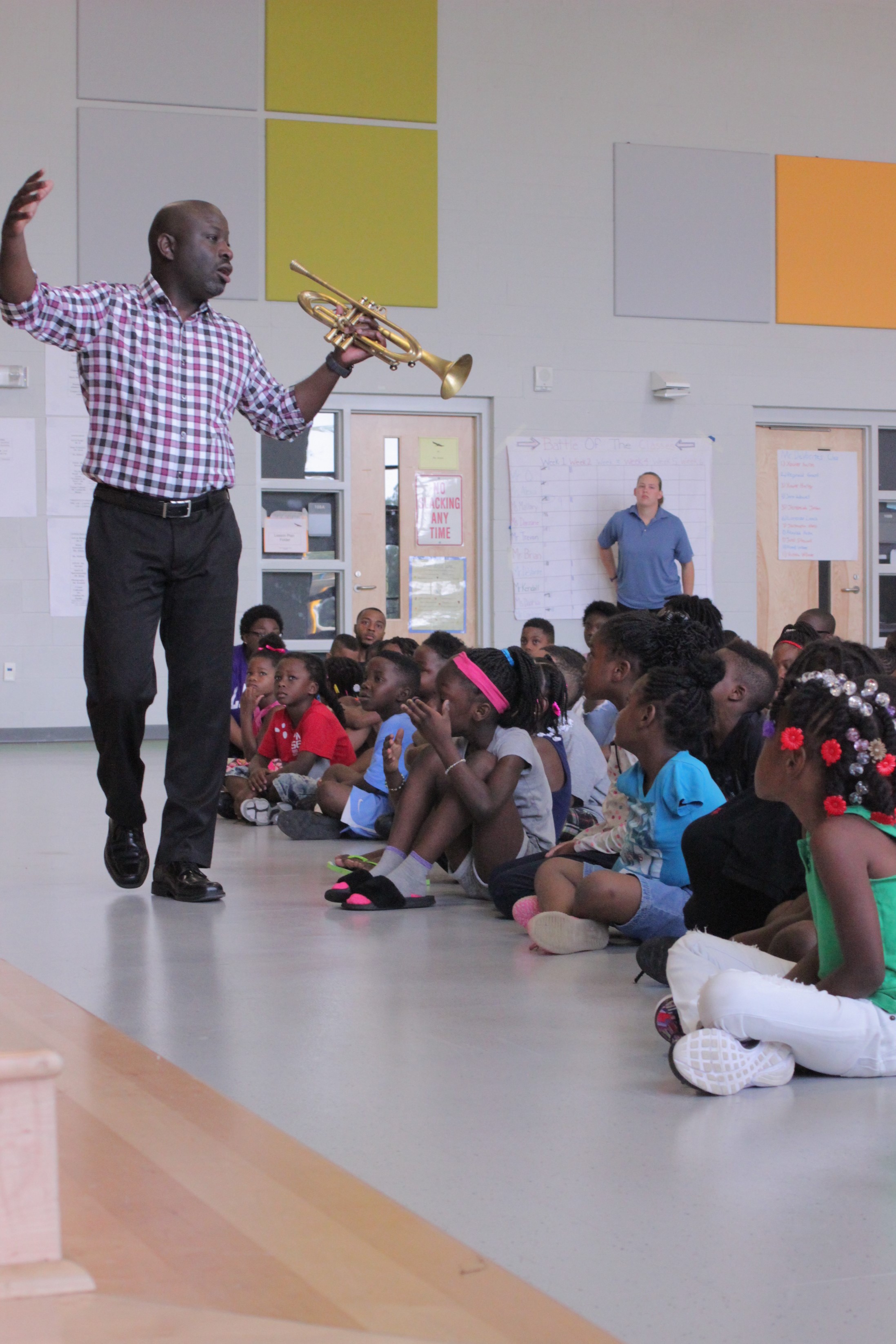 Guest reader Charlton Singleton, local musician, read to us, danced with us, and taught us so much this morning.
We learned a little about the history of Jazz in Charleston. We learned about "how to turn bad things into good things". Mr. Singleton shared the story of Rev. Daniel Jenkins who provided an opportunity for orphans in Charleston to learn music and then support the orphanage with their music.
Mr. Singleton also taught us about "mutes" that are accessories used to change the sound of wind instruments like the trumpet Mr. Singleton played for us! Having guest readers share a part of what inspires them, empowers our community to be better for generations to come. Thank you for a great morning of learning and growing together!