Freedom School 2017…engaging young minds!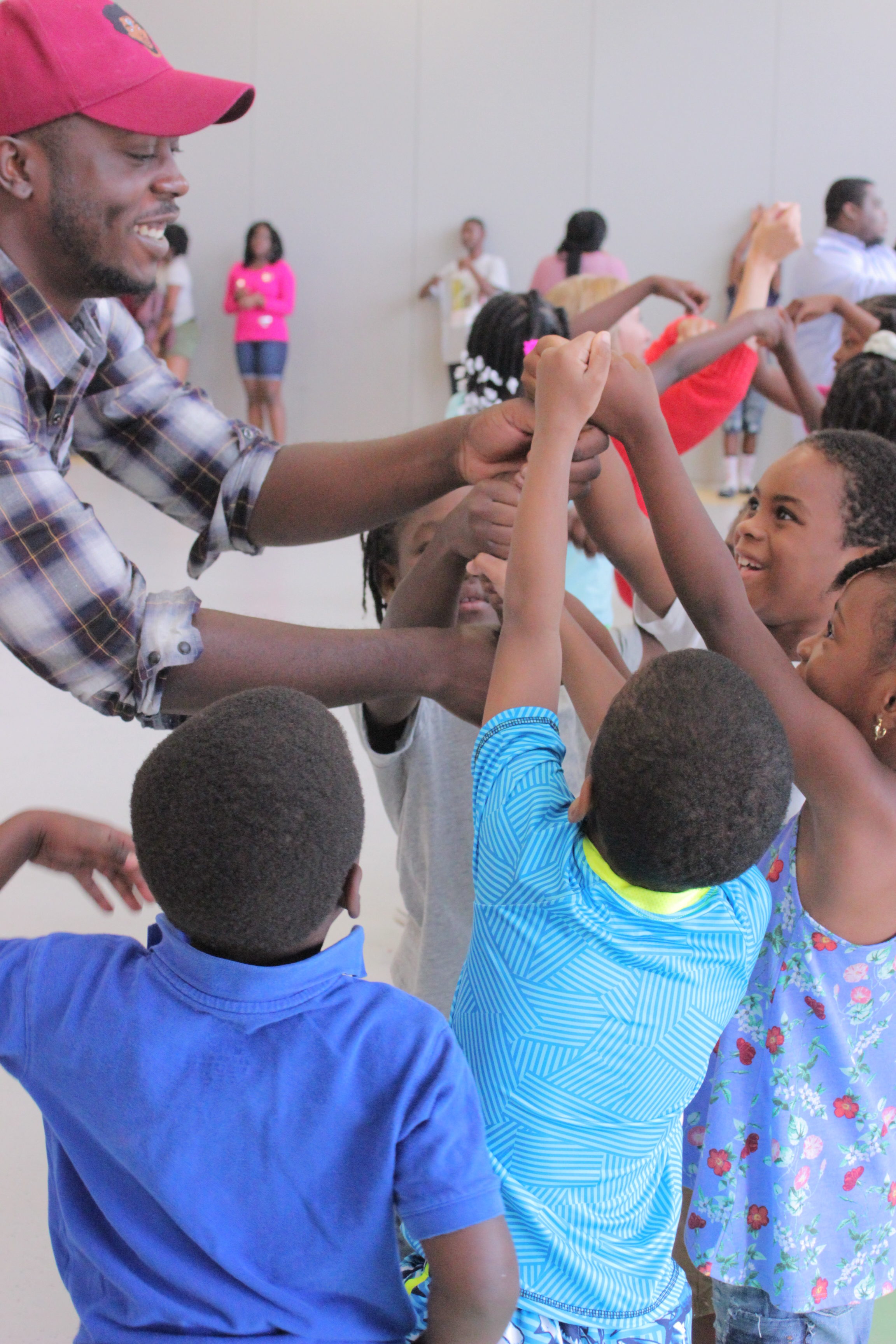 For the casual observer the first days of Freedom School are filled with the nerves and excitement of each student as they figure out what the next six weeks of their lives are going to be like. Some jump right in, clapping along as they learn the words to songs and chants that fill the auditorium each morning. Some timidly look on, not quite sure what to do. That's where the team gets to work!
Mr. Carlton brings loads of energy, running up and down the line encouraging participation, stopping to give high fives, and hyping everyone up. Ms. Dashia, with a huge welcoming smile, quietly encourages students to participate by going over the movements to each song and chant, making eye contact, and giving quick smiles of encouragement and approval. "Mr. Q", working with some of the youngest students, reaches out to each of them, facing them as he clearly sings the words to each song and shows them what to do next. He makes sure they all participate by making it so fun they can't stand not to! Already on day two, some of the younger students look at their leaders with sparkling eyes filled with admiration, mimicking their movements to the songs.
If you dig a little deeper, watching the expressions on each of the student's faces is like going through a journey each morning. We watch nerves melt away, replaced with smiles and enthusiasm. Just like growing healthy communities, growing confidence and trust takes effort. Enthusiastic engagement grows relationships, establishes trust, and deepens investment. We see this with the guest readers from our community too. When they bring their own "flare" to share, it makes a difference. That's what's happening at Freedom School, one smile, one song, one book at a time.