Flag Football Fun at Old Chicora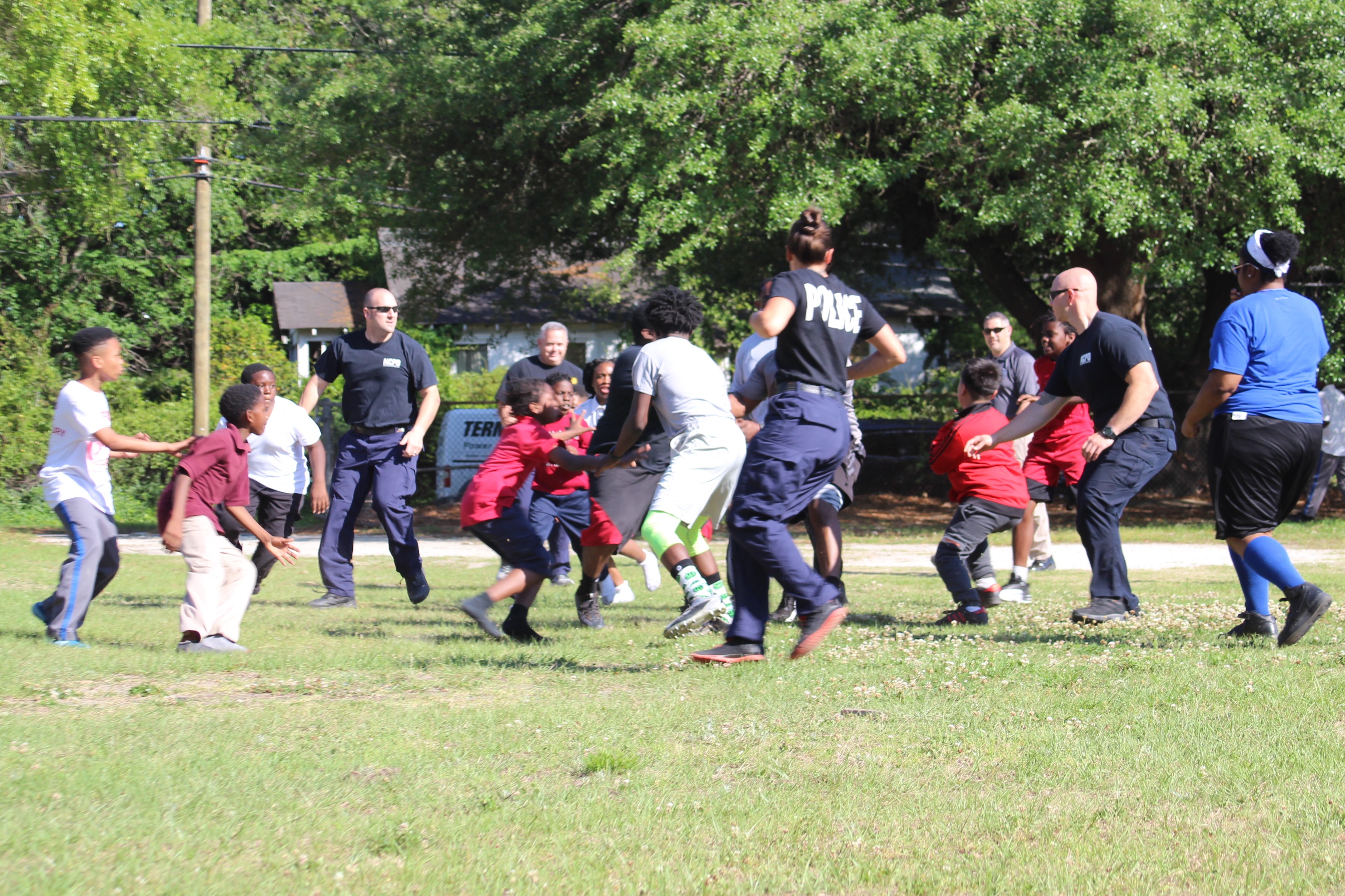 Our community strengthens as we spend time investing in relationships and building connections with one another. On April 21st, our students and the North Charleston Police Department invested time building some understanding on a field in our neighborhood.
The sound of laughter rang out from the field behind the Old Chicora Elementary school. Residents and bystanders gathered around and peered through the fence to see what all the excitement was about.
On that sunny, Friday afternoon, Metanoia's young leaders and the North Charleston Police Department joined forces in a friendly, but competitive, game of football.
The two teams were evenly divided into a mixture of officers and students. The officers proved that they had some skills despite being teased for being "too old" to keep up. Students showed off their speed and surprising ability to throw powerful touchdown passes.
Through interceptions, fumbles and countless touchdowns, there was not a single player without a smile on their face, or sweat on their brow. The team appropriately named, "The Winners" won the game!
By enjoying a game of football with local officers, our youth built understanding while the officers were able to engage with students in a positive way. It was another example of "people pushing forward into new relationships to create strong communities."