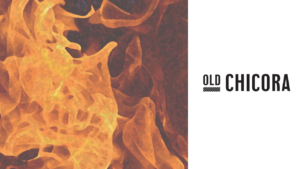 Rarely do I keep my cell phone beside my bed at night. But that is just what I did on the evening of February 7th. At 2:00 am, I answered a call from one of my neighbors and Metanoia board member, Fred Hudson:
"Pastor!" Fred said. "I'm sorry to bother you at this hour, but the school is on fire."
"Oh no, how bad is it?" I mumbled.
"It's bad pastor. I can see flames leaping far above the roof."
Fred and I chatted briefly as I threw on clothes and walked short two blocks from my home to the Old Chicora School. If you have followed Metanoia over the past three years, you probably know that we have been working very hard on turning this unpolished jewel of an old building into a gleaming community asset. It will house an A-rated Early Childhood Learning Center for children six-weeks to four years old, the Allegro Charter School for Music and a Center for the Arts with a performance hall and artist's studios. Many of you have lent varieties of support for this project.
At 2:15 am, I stood street side in the darkness watching an immense fire consume the roof of the lovely old auditorium. I witnessed firefighters doing heroic work to contain a blaze whose flames were reaching thirty to forty feet above the building. At one point, I thought it started raining, but you could see the stars and moon on this clear and cool night. There was so much water being sprayed onto the fire that I could feel mist and ash landing on my face. It was a moment impossible to process as it happened.
We were, after all, nearing home plate on this project. We had a closing on more than $20 million worth of financing scheduled for March 17th, with plans to start construction shortly thereafter. This project's budget is more than fourteen times the size of Metanoia's annual budget and it seemed we may pull it off! A project of this size would also help produce revenue during construction to sustain and grow our other work in the community.
Indeed, Metanoia has believed enough in the value of a renovated Old Chicora to make a bet and we were really pushing our financial capacity to get to that closing. After March 17th, the project would begin rewarding us for our hard work by returning invested funds back to us in the form of developer fees.
By sunup, the fire was effectively extinguished. Standing outside the school, we could either curl up in a fetal position and feel sorry for ourselves (a sincere temptation during those wee hours of the morning), or we could get to work. We chose the latter…
Our architects and construction team have assessed damaged portions of the building. They believe it can be built back better than ever and are currently working on a plan to do so.
We have worked closely with fire investigators who do believe the fire was of human origin, but with no malicious intent. An investigation is ongoing.
As we were about to start construction in the coming weeks, we recently bound a builder's risk insurance policy on the property. This policy has a level of coverage that should cover the gap between what we had raised and what the school will now take to rebuild. We are still amid a few weeks of insurance inspections and evaluations.
We see a clear path to getting this catalytic project back online in the coming weeks. One of the truly encouraging aspects of this catastrophe is how many people have reached out to us and asked, "How can I help?" You asking that question is a great encouragement during difficult circumstances. We definitely need your help in the days and weeks ahead.
Delaying the closing on this large project is putting significant financial strain on our regular program operations. Your willingness to make a gift of any size will ensure that, during this period of uncertainty, we sustain all ongoing efforts to build leaders, establish quality housing and generate economic development. Without your support, we may have to cut some of our existing programming in the coming months. We need your help!
Make a gift. You can give online and follow fundriasing progress on our GoFundMe page or mail a check to Metanoia at 2005 Reynolds Avenue, North Charleston, SC 29405.
Share this opportunity. Once you personally contribute, forward this email to your family, friends, colleagues, social groups, and larger network. Ask them to consider supporting Metanoia—just like you did!
Keep up to date. We pledge to keep you updated on fundraising and important progress around the school through this website in the coming days. Share updates with your network, too!
As a founder and CEO of Metanoia, I am proud we have operated with fiscal responsibility over seventeen years and have never had to ask for an emergency appeal, like the one I am making here. However, because of this fire, this is where we find ourselves.
Your support now will ensure that 80 students enrolled in our after-school programs have leadership and educational enrichment. It will guarantee that 100 students will sustain or increase their reading levels during our 15th Annual Freedom School. It will continue our efforts to repair homes for low income homeowners and to create new affordable housing in our community. It will back job creation and small business support initiatives.
I firmly believe one day we will recount this challenging season as a crisis that led to a positive transformation. That dream begins with you and your willingness to lend us a hand today and share this call to action with others.
Thank you for your consideration.
Peace,
Rev. Bill Stanfield, CEO