"Dellz on the Macon" Opens on Reynolds Avenue!
Welcome to Chicora-Cherokee Dellz on the Macon!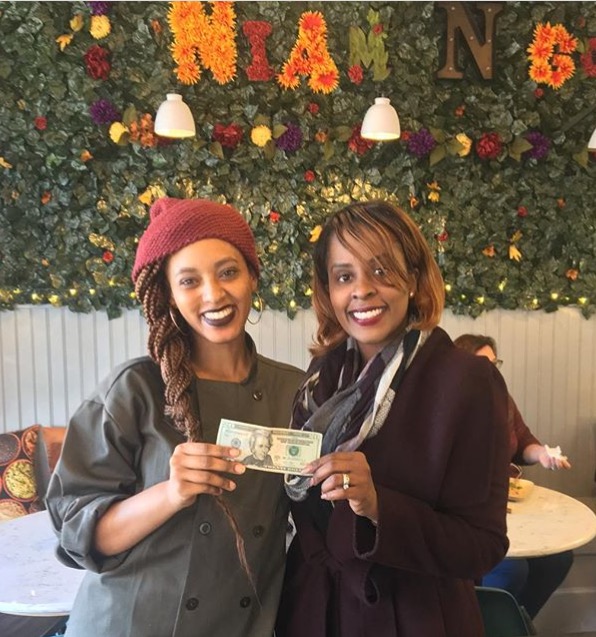 When Maudell Grayson, known to everyone as "Dell", was approached about possibly taking over the operations of a small cafe on Reynolds Avenue, she recognized potential but also saw some liabilities. Dell quickly brought her daughter, Smarel Taylor, in to help make the decision.
As Dell and Smarel were taken on a tour of the neighborhood, there was a discussion about Metanoia's approach and how to envision what could be if we only recognize the assets and grow from health. At that moment, our community became Smarel's. She let us in. "The Macon", as folks in Chicora-Cherokee refer to our neighborhood, is now their community as well. Smarel's choice was to honor that in the selection of the new name. And just like that Dellz on the Macon was born!
Dellz on the Macon is a good fit in Chicora-Cherokee for many reasons. To start off with…we could talk for days about how awesome the food is! Jazzy pizza, goddess sauce…oh my! Even more importantly, there is a cafe owned by two successful, entrepreneurial ladies of color that has come to Reynolds Avenue. Dellz on the Macon is truly a place where folks feel invited to enjoy their time and come back again and again! Walk into the cafe now and the vibe is healthy, positive, strong, and vibrant. There are more plans for community connection and opportunities to become even more involved. For now, let's just enjoy the jazzy pizza and thank Dell and Smarel for recognizing the assets that exist in our community! Dellz on the Macon's current operating hours are 11-5, M-F, but check in before your visit because they are testing the times that work best for this location. The address is 2021 Reynolds Avenue. And your taste buds will thank you when you treat them to lunch, or an early dinner at Dellz on the Macon!