As Fate Would Have It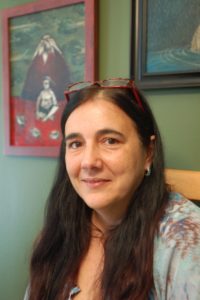 Earlier this year, when Bank of America stewarded funds through the National Fair Housing Alliance towards ending discrimination in lending practices against our Hispanic communities in North Charleston, they looked to Metanoia to become a custodian in that particular outreach. The NFHA works to eliminate housing discrimination and to ensure equal housing opportunity for all people through leadership, education, outreach, membership services, public policy initiatives, community development, advocacy, and enforcement.
Through these fifty years of advocacy, the NFHA has built relationships in communities where the funding is most effective. The NFHA's relationship with Metanoia is built on 5 years of trust and mutual respect. So when Bank of America needed a local partner in North Charleston to help fairly steward $50,000 for affordable, quality housing , the NFHA recommended us (along with our friends over at Origin, SC who also received an allocation).
Metanoia has a lot of experience placing applicants with the suitable, accurate qualifications into quality, affordable housing. Through the City of North Charleston's Hispanic liaison, Lydia Cotton, Metanoia was able to find Ms. Maribel Acosta just when she needed to purchase her home in the area.
Through Ms. Cotton, we immediately understood that this artist and advocate deserves credit, both financial and otherwise. Metanoia could not have been more excited to help extend this opportunity to someone as talented and community driven as Ms. Acosta.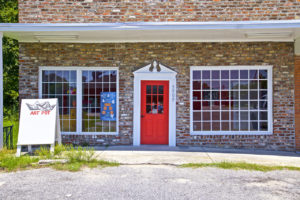 A native of Cuba and a local North Charleston artist, painter, playwright and advocate for community development, Ms. Acosta allots hard work, dedication and a whole lot of donated time to the fruitful ideals of art as advocacy, including founding Art Pot (Olla de Arte) as a Hispanic Cultural Center just off Remount Road. The center is the culmination of Ms. Acosta's gestalt theory of art as a common decima in the theatre of our holistic lives and shared experiences.  "The pot is an essential element of the Latin culture, we prefer to cook and eat at home. The food unites us. In Cuba the analogy of cooking is used a lot like creating something, for example: I am cooking an idea. That is Art Pot, a pot where ideas are cooked and ingredients are mixed to create something new that unites us," writes Ms. Acosta.
When you walk into Ms. Acosta's home, her paintings will move you. Guests are greeted by such an array of color theory in blues associated with harmony, faithfulness, confidence, distance, infinity and the imagination in arresting expressions that they are at once drawn into the language of her work and struck with wonder. Ms. Acosta is both artist and advocate in her paintings of women and low-country landscapes. Her work with young latino people in teaching them self-expression through theater has made her a real asset to the North Charleston community. She is a very impressive woman and Ms. Acosta is the recipient of much well-deserved attention for her tireless contributions to our community.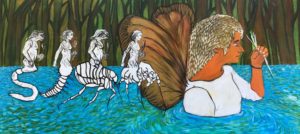 Congratulations, to Ms. Acosta on her new home! Metanoia is pleased to have gotten to know you through the process. It is always a good day for us when we can create a connection between investment and great community assets like this neighborhood hero. We are hopeful that having a safe and meaningful place for her to call home will continue to solidify her ability to build our community from the inside-out for years to come.