A Good Job is the Best Form of Social Uplift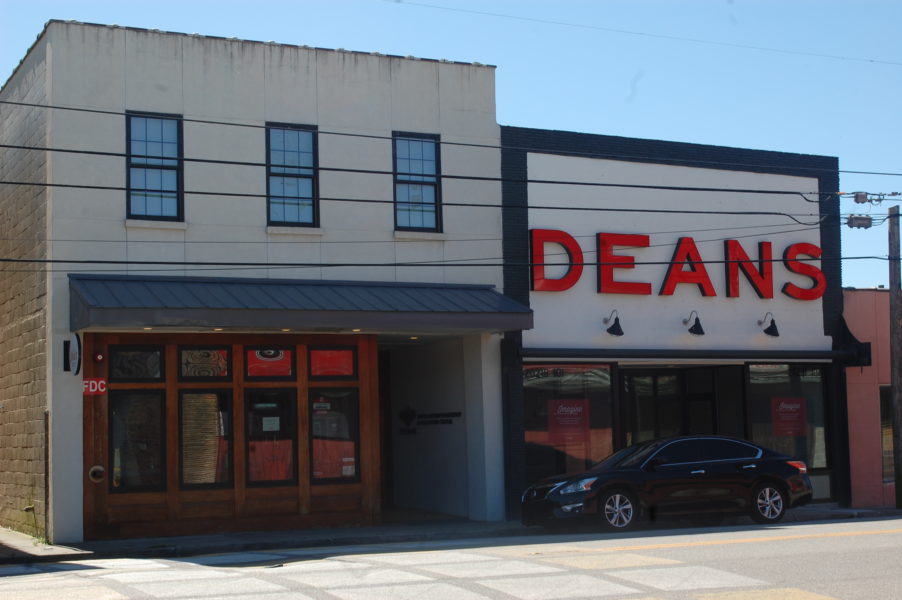 Happy Labor Day Message from Our CEO 
Happy Labor Day everyone! While we are out with family and friends enjoying the final days of summer, we also remember this holiday meant to honor those who work to build our country. Labor Day can serve as a good reminder of how important meaningful work can be to our ability to grow to become the people we are meant to be. Thousands of years ago, humans discovered that they had gifts and abilities that others did not possess, and that being able to trade these gifts made for a better society. Thus, the first economy—or system to exchange goods and services—was born. In time, these systems would create currencies to make the exchange of one person's gifts with another person's gifts more efficient.
While there is no perfect economic system, these systems are essential to the organization of a functioning society. The more effective the economic system at calling forth the giftedness of its participants, the more prosperous things become for everyone involved in the system.
We often say at Metanoia that we cannot "service" a neighborhood out of poverty. This is because one typically receives a service not by presenting what is gifted about themselves, but rather what is broken about themselves. Think about what you have serviced in life and you are usually bringing something broken to be fixed, like a car.
What communities need to be successful are "opportunities." We define opportunities as occasions where someone receives something of value in exchange for presenting something of value about themselves. An education is an opportunity. You will receive something of value, and you will also have to present your own capacity to learn if the education is to be meaningful to you and others.
A job is an opportunity. We bring our capacity to do a task and are rewarded with compensation for accomplishing that task. In the best jobs, this work is both personally meaningful and it leads to further growth within us. It remains true that there is no greater form of social uplift than a good job. This is not just because jobs produce sustained income; jobs also call forth and develop our gifts, skills and abilities. They create a situation in which we share those things with the others in our community in a sustainable fashion. Good jobs also present us opportunities for growth so we become more capable members of our society as the result of the work we do.
It is with these things in mind that Metanoia has worked hard to create a community where economic development brings job opportunities to our neighbors. Our efforts at creating jobs in our neighborhood are diverse and multi-faceted:
For years, we have trained young people in entrepreneurship and they have run their own small businesses (Hodari Brothers Screen Printing and Isoke Sisters Jewelry). These businesses have earned income for students that they have saved for college. This effort establishes a legitimate neighborhood economy to rival the illegitimate drug economy that lures too many children out of school and onto the streets.
We have recently completed a partnership with the Urban Electric Company that created 40 new jobs for low income individuals.
In many instances, we seek to hire local labor on our construction projects. Thus, making the construction of a home a job creator as well.
We have constructed a café on Reynolds Avenue to provide minority entrepreneurs with opportunities to grow their businesses with very favorable lease terms.
We are currently partnering with Lowcountry Local First (LLF) to identify two minority entrepreneurs to occupy a recently renovated building on Reynolds Avenue that is adjacent to our Youth Entrepreneurship and Volunteer Center. 
We are also partnering with LLF to host a Minority Entrepreneur Training Academy within our Youth Entrepreneurship Center. The school will train 20 local minority entrepreneurs to expand their own small business ideas.
What knits all of these diverse approaches together is a belief that a good job is the best form of social uplift available. A good job is an opportunity to share one's gifts with the world in a manner that is made sustainable through income. Jobs are the form of social uplift that is most often applied to most people in our society to make progress, regardless of whether those people are low income or not. If you have had a good job, you have been rewarded for growing and using your gifts while contributing to make the world a better place.
For too long, people desiring to help in distressed communities around the world have not thought about how their efforts to fill needs can undercut the capacity of communities to generate their own economies. African economist, Dambisa Moyo, tells this story from a macro perspective applied to the continent of Africa in her book, Dead Aid: Why Aid is Not Working and How There Is A Better Way for Africa. To help, we often show up with free or nearly free resources and provide those resources to people who prove their need. This is often necessary amid a crisis, but it does not help communities establish the kinds of systems of exchange that are necessary if economies are to be built. Indeed, having people with significant resources that reward deficiency rather than capacity can seriously undercut a community's capacity to build an economy that creates more opportunities for its citizens.
An appreciation for local economies and a respect for the possibility of individuals to use their gifts is the major reason why we refuse to give items away at Metanoia. There is always a system of exchange for receiving goods or services through our work. We believe that this system of exchange is what is needed to instill in people the understanding that they have a contribution to make to our community. This builds on the capacity of individuals to commit their own labor to making our community stronger. In the lovely paradox of economics, it is precisely in offering opportunities for individuals to build their gifts that we build communities and it is those communities that call forth individuals' gifts that become healthy themselves.
Any community that is built on individuals' abilities to demonstrate need rather than capacity is fundamentally a counterfeit community that is unsustainable and permanently broken.
There is still much work to be done to build a positive neighborhood economy in the communities that we serve. Thank you for all you do to help us create jobs and build a healthy community economy within our neighborhood!
Peace,
Bill