Access Points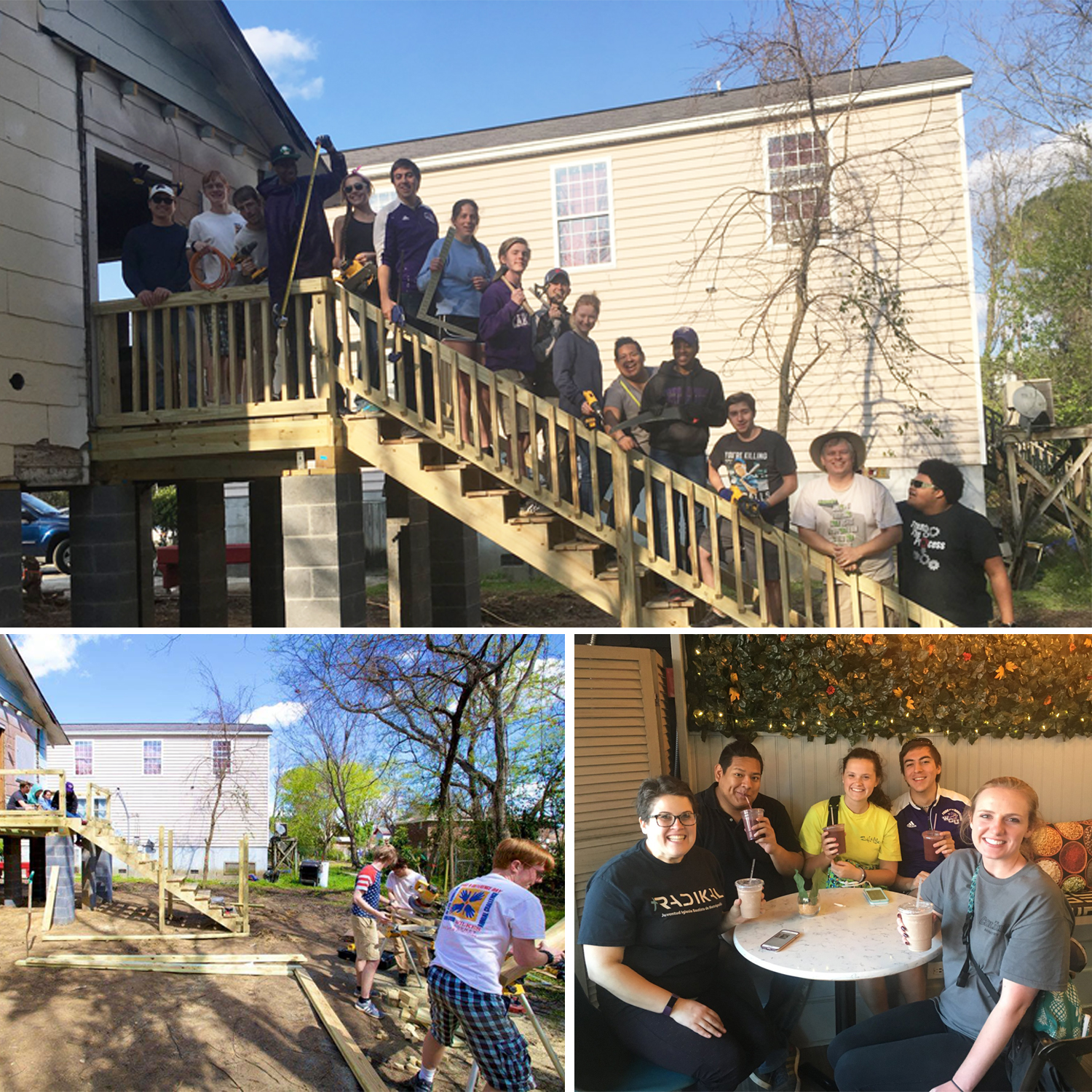 The little house on Baker Street
that got such a big lift last month now has steps that will offer a family access into their new home. Year after year, coordinator Dave Stone returns with a group from colleges
Western Carolina University
and
Appalachian State University
. Together, they work on projects that make a difference in our community and
Metanoia's programs
. From adding steps to a home being revilized to building walls in our middle school academy space, this group brings their capacity to compliment the assets that already exist here in Chicora-Cherokee. Our volunteer program takes efforts to make sure visiting groups really connect with the community while here.
David Stone always takes this to heart with his groups! They eat at Dellz on the Macon, they worship at St. Matthews Baptist Church, and they learn about Chicora-Cherokee like only those that become a part of us can. We have always believed that we create strong communities as people push forward into new relationships with God and one another. It is especially gratifying when out-of-town volunteers keep coming back to build relationships that can be transformative for our volunteers and our community.
The new steps and landing space will make for a wonderful entry into this home on Baxter. We are so grateful to this team for their hard work! In exchange, we hope we have provided each student with their own access point to recognize asset based, community driven development. Thank you for visiting, working, eating, worshiping, and building community with us! This is #whatcommunitylookslike.